April 25, 2023: Chapter Meeting and Annual Educator's/Academic Night
FEI NEO will present awards to nominated outstanding area college/university business students that have a career goal as a financial executive.
Keynote Presentation
KEYNOTE SPEAKERS: John Keverkamp, Vice President & CFO, and Kristin Warzocha, President & CEO, Greater Cleveland Food Bank
About the speakers:

John Keverkamp serves as the Greater Cleveland Food Bank's Vice President and Chief Financial Officer. He has over twenty years of experience working at nonprofit organizations, including with Hattie Larham and the Jewish Community Board of Akron. He holds a bachelor's degree in accounting from Lake Erie College and an MBA from Kent State University.
Kristin Warzocha is the President and CEO for the Greater Cleveland Food Bank, Northeast Ohio's largest hunger relief organization. The Food Bank relies on community support to fulfill its mission of ensuring that everyone in our communities has the nutritious food they need every day.

She directs the organization's efforts to provide nutritious food and support to more than 1000 partner agencies and programs that serve hungry Northeast Ohioans in six counties and champions the organization's mission.

She has led the Food Bank's new strategic work, ensuring its partner agencies are prepared to provide more nutritious meals to those in need and shorten the line at local hunger programs in the future. The Food Bank has built new partnerships with organizations that address the root causes of hunger – employment, housing and healthcare.

Warzocha has been with the Food Bank since 2000 and was previously responsible for engaging the general public in the organization's work. She served as Vice President of External Affairs, overseeing fundraising, communications, advocacy, SNAP outreach and volunteer resources for the organization.

Kristin is a graduate of John Carroll University. She has also participated in the elite Harvard Business School Executive Education programs in Governing for Nonprofit Excellence (GNE) and Strategic Perspectives in Nonprofit Management (SPNM). Warzocha lives in Lakewood with her husband, Christian, and daughters, Samantha and Ryan.
Professional Development Session
TOPIC: ESG – Environmental Disclosure Requirements: What Is My Responsibility
SPEAKER: Steve Randall, MBA, Partner, Sikich
Topic summary: The US Securities and Exchange Commission is focused on implementing sustainability requirements that will have far reaching impacts, well beyond public listed corporations. While sustainability is important for future generations, the evolving requirements have made effective compliance a challenge for many companies. By adopting a comprehensive approach to risk management, organizations can efficiently meet regulatory obligations with an Environmental, Social, and Governance (ESG) program that is centralized, auditable and accurate, as well as provides visibility into third-party performance across the ESG spectrum. Sikich's Steve Randall will discuss how your role can help provide guidance to ensure audit-ready data for your company's ESG function.
About the speaker: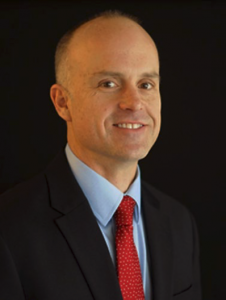 Steve Randall, MBA, is a partner at Sikich with over 30 years of management and consulting experience with specialized skills in project management, operational efficiency and conflict resolution. Steve also possesses a depth of knowledge in business management, risk and internal controls. He provides independent counsel, identifies core issues, develops strategic solutions and offers leadership to clients facing challenges. Steve joined Sikich in 2023 through the acquisition of Vonya Global, where he was the managing partner. Outside of work, Steve is passionate about children's physical, social, and emotional development. Through his involvement in the Oz Park Baseball Association, a 501(c)3 accredited instructional baseball and softball league for children, he helped grow the league from 700 participants to nearly 1,500. Steve earned his BS at The Ohio State University and his MBA at Lewis University.
Presented by:

Event Details/Registration
LOCATION
Greater Cleveland Food Bank
13815 Coit Road
Cleveland, OH 44110
DATE / TIME
Tuesday, April 25, 2023 at 4:00 pm
PARKING
Parking is available in the paved lot in front of the building.
REGISTRATION
Pre-registration is requested prior to noon on 04/24/23
Walk-in reservations will be accepted on a space-available basis only.
No charge for FEI Members with pre-paid chapter dues
No charge for Strategic Partners
$50/per person for non-members
https://www.feineo.org/wp-content/uploads/logo-formatted2.png
0
0
Emily
https://www.feineo.org/wp-content/uploads/logo-formatted2.png
Emily
2023-01-26 17:14:31
2023-04-26 14:23:52
April 25, 2023: Chapter Meeting and Annual Educator's/Academic Night