November 11, 2021: Chapter Meeting
Keynote Presentation
KEYNOTE SPEAKER: Mark Priemer, Co-Founder/Co-President
Market Garden Brewery/Ohio City Restaurant Group (Market Garden Brewery, Bar Cento,
Bier Markt, Speakeasy, Nano Brew Cleveland)
*this is a change to the original scheduled keynote speaker. Mark Priemer will replace Sam McNulty
ABOUT OUR SPEAKER:
Mark Priemer is the Co-President of the Ohio City Restaurant Group, which was founded in
2005. Priemer oversaw the growth and development of the Group which currently employs over
220 people and owns and operates over 80,000 square feet of restaurant, retail, and breweries
divided among 4 locations all within the Market District of Ohio City, Cleveland.
Priemer's major political consciousness was formed as a 1993 BA Degree graduate in political
science at St. Michael's College in Burlington, Vermont and in this "green" city and state he
formed his environmental and urban planning consciousness. Priemer's goal is to make his part
of the world a better place by development of space that brings people together to live, work, and
recreate in harmony and with respect to the local community.
He joined his father and mentor, J. Gordon Priemer in 1993 and has spent much of his career as a
builder and developer in Northeast Ohio, and has played a key role in the design and
development of over 300 acres of land, 25 civil/infrastructure/manufacturing/office/retail
developments, and 300 residential units.
Professional Development Session
Presented by: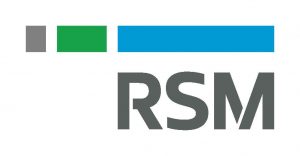 TOPIC: "Workforce Challenges – Attracting and Retaining Talent"
PRESENTED BY: Tom O'Rourke, Principal, Management Consulting – Human Capital, RSM US LLP
CPE Credits Earned: 1 hour
Event Details/Registration
Date: Thursday, November 11, 2021
4:00 p.m. – 5:00 p.m. Professional Development Session
5:00 p.m. – 6:00 p.m. Networking Reception
6:00 p.m. – 7:00 p.m. Keynote Address
Location
Market Garden Brewery
1947 West 25th St
Cleveland, OH 44113
Pre-registration is required
No charge for FEI Members with pre-paid chapter dues
No charge for Strategic Partners
$50/per person for non-members
FEI NEO is committed to the health and safety of our members, partners,  and guests. We have developed guidelines and best practices which will be in accordance with guidelines set forth by the State of Ohio and those set forth by the venue. All guidelines will be communicated to attendees prior to the meeting.
https://www.feineo.org/wp-content/uploads/Mark-Priemer-pic.jpg
960
1280
Emily
https://www.feineo.org/wp-content/uploads/logo-formatted2.png
Emily
2021-10-13 11:59:43
2023-03-02 11:50:49
November 11, 2021: Chapter Meeting