March 10, 2020: Chapter Meeting
Keynote Presentation
Corporate/Strategic Cyber Risk, and the Role of the Federal Reserve
Presented by: Chad Siegrist, Banking Supervisor
Matt Tolbert, Senior Examiner
Mr. Siegrist and Mr. Tolbert will be speak on Corporate /Strategic Cyber Risk and the Federal Reserve's efforts in supporting continous improvement of cybersecurity capabilities in the financial services industry.
About our Speakers: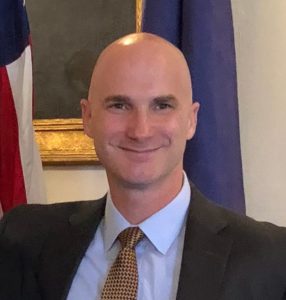 Matt Tolbert is a senior examiner, risk specialist in Risk Supervision at the Federal Reserve Bank of Cleveland serving as a cybersecurity subject matter expert.
Mr. Tolbert joined the Cleveland Reserve Bank in 2018. He brings over 20 years of experience in cybersecurity operations and technology risk management. His experience includes serving as a management consultant with PricewaterhouseCoopers as well as leadership roles with BNY Mellon, First Niagara Bank, and the Federal National Mortgage Association. He has also served as an operational risk management expert with the Office of the Comptroller of the Currency.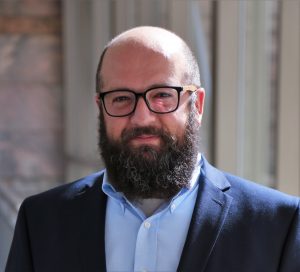 Chad Siegrist is banking supervisor in charge of intelligence and incident management, within Supervision, at the Federal Reserve Bank of Cleveland. His department assesses threats to the financial industry and works with supervision staff to ensure appropriate mitigation strategies and processes are in place within supervised institutions.
Mr. Siegrist joined the Bank in 2015 as an IT examiner, earning his commission in August of 2017. He was subsequently promoted to banking supervisor in August 2017. Mr. Siegrist brings over 15 years of intelligence analysis and cyber knowledge to the Bank.
Mr. Siegrist was previously employed with various organizations in the Department of Defense where he held positions related to national security as well as being a cyber intelligence analysis.
Professional Development Session
Presented by Plante Moran
Topic: Improved Decision Making through Enhanced Cost and Margin Analytics
Leverage accurate, timely cost/margin information and analytics to move beyond simply understanding what happened and why, to what will happen and what you should do.
Speaker:  Jason Winters, Principal at Plante Moran
Jason has over 30 years of both industry and consulting experience. He has deep expertise in accounting, finance, restructuring, and cash flow management. Jason has worked with both large public companies and privately held middle-market companies in a variety of industries, such as manufacturing, distribution, food processing, medical device, service and retail. As a former CFO, he is experienced in developing business strategy, identifying areas for profitability and cash flow improvement, and the execution of strategic initiatives.  In addition, he has been named an interim officer on several assignments, including CFO and Controller roles in retail and manufacturing organizations. Jason has significant experience in a varied range of areas including strategic planning, pricing and production decisions, expansion or contraction of lines of business, acquisition and divestitures, internal controls, and management information systems. One of his primary areas of expertise lies in formulating and analyzing the feasibility of potential courses of action, including developing financial models to maximize cash flow/profitability and improve management decision making.
Event Details/Registration
Date: Tuesday, March 10, 2020
Time:
4:00 p.m. – 5:00 p.m. Professional Development Session
5:00 p.m. – 6:00 p.m. Networking Reception
6:00 p.m. – 7:00 p.m. Keynote Address
Location:
The Federal Reserve Bank of Cleveland
1455 E 6th St.
Cleveland, OH 44114
ADVANCED REGISTRATION IS REQUIRED FOR THIS EVENT
https://www.feineo.org/wp-content/uploads/Twitter_Pic_200x200.png
200
200
feineo-admin
https://www.feineo.org/wp-content/uploads/logo-formatted2.png
feineo-admin
2019-07-24 13:53:31
2023-03-02 11:59:52
March 10, 2020: Chapter Meeting