Schedule
5:00-5:30 pm      Opening Remarks by Eaton and Protiviti
5:30-6:30pm       Networking Reception & Tours of Eaton Center
6:30-7:30pm       Panel Discussion –
Panel moderated by: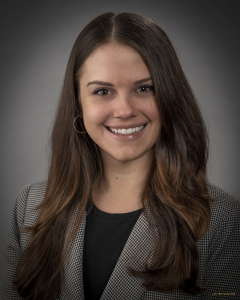 Chelsea Black, Director Business Performance Improvement, Protiviti
Chelsea Black is a Director at Protiviti and has spent the last 8 years in the Global Consulting Firm's Business Performance Improvement practice. With more than 12 years professional experience, Chelsea partners with clients to improve overall operations focusing on Organizational, Process, and Technology enhancements.  She is a subject-matter expert in Shared Services as well as Project & Change Management. Chelsea has led and overseen multiple client operational transformations including ERP implementations, acquisition growth, and public company readiness.  Chelsea held previous roles in EY's Assurance practice and served in an internal accounting role with Cantor Fitzgerald in New York City. Chelsea lives in Pittsburgh, PA with her husband Scott and 5 month old son, Theo. She is a Duquesne University graduate with a Bachelors in Accounting. She enjoys playing tennis and paddle tennis as well as weekend hikes with the family dog, Hank.
Panelists include :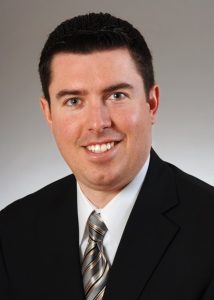 Ben Meisenzahl, SVP Finance Transformation, Sherwin-Williams Company
Ben Meisenzahl is Senior Vice President of Finance Transformation for the Sherwin-Williams company, a role he has held since March 2021.  He is responsible for developing and leading transformational, cross-functional, finance strategic initiatives.  Since joining the company in 2004, he has held various financial leadership roles of increasing responsibility across many business units, including several overseas expat assignments. Ben earned a Bachelor of Science degree in Finance from Miami University in Oxford, Ohio.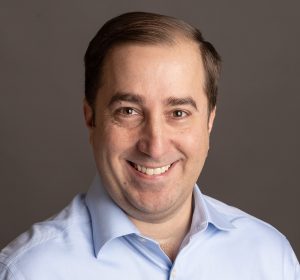 Mike Sands, VP Finance Transformation, Eaton Corporation
Mike Sands is the Vice President, Finance Transformation for Controllership at Eaton Corporation, a role he has held since 2022.  In this role, Mike leads the Global Process Owner teams for Record to Report, Purchase to Pay, and Order to Cash, as well as the Finance Transformation project office covering a variety of integration and digital transformation initiatives.  Mike's history over the past 25 years includes roles within consumer goods, distribution, and hospitality industries.  Mike spent the first half of his career in various FP&A roles at Anheuser-Busch, then moved into senior roles within the Accounting teams where he has focused on business partnering and process improvements.  Over the past 10 years, Mike has focused on initiatives to streamline Finance and Accounting work as well as enhancing the role of Finance as a business partner for the rest of the business. Mike lives in Chicago, Illinois with his wife and four adopted children ranging in ages from 11 to 18.  A graduate of the University of Central Florida with an MBA, as well as degrees in Finance and Marketing, Mike is a Certified Public Accountant in the State of Illinois.

Jeff Omslaer, Executive Director Financial Operations, Cleveland Clinic Health System
Jeff Omslaer has a 30 year professional career with the last 22 years in non-profit health care, the majority in financial executive roles.  The last 14 years with the Cleveland Clinic Health system where he currently serves as Executive Director of Financial Operations.  His current role includes leading a team of directors, managers, and analysts with health system wide responsibility in financial planning (short and long-range budgeting and forecasting), strategic transactions (M&A, physician acquisitions, etc.), capital planning, performance improvement, shared services finance (Legal, HR, IT, etc.), and financial operations (Pharmacy, Radiology, etc.).  The health system budget is over $14 Billion in Revenue.  Jeff spent the first 8 years of his career in banking/financial transactions industries, including Walt Disney World's cash control department (trained in Disney's customer service program). Jeff is a graduate of Miami University with a Bachelors in Finance and of Xavier University with a Master's in Health Services Administration.  He is a Certified Public Accountant in the state of Ohio.  Jeff serves on several boards as an officer, is a former basketball coach for daughter's teams and a mentor aspiring professionals in health care. Jeff lives in Avon, OH with his wife Pam and twin 14-year-old daughters, Abby & Kayla.
CPE Credits Earned: 1.0 hours
Event Details
Please allow 15 minutes for Eaton security gate access, parking and event registration.
Location
Eaton Center
1000 Eaton Blvd
Beachwood, OH 44122
(Meeting will be held in Atrium One, adjacent to the lobby)
Parking
Complimentary parking is available in the Eaton Center garage (after going through security gate).
Registration
Pre-registration is required before noon on 1/18/22
No charge for FEI Members with pre-paid chapter dues
No charge for Strategic Partners
$50/per person for non-members
If you need to cancel please email admin@feineo.org by noon on 1/18/22. 
https://www.feineo.org/wp-content/uploads/logo-formatted2.png
0
0
Emily
https://www.feineo.org/wp-content/uploads/logo-formatted2.png
Emily
2022-10-17 14:14:12
2023-03-02 11:46:36
January 19, 2023: Chapter Meeting