TOPIC: Generative AI and Cybersecurity
KEYNOTE SPEAKER: Christ Prewitt, CTO/CIO, Inversion6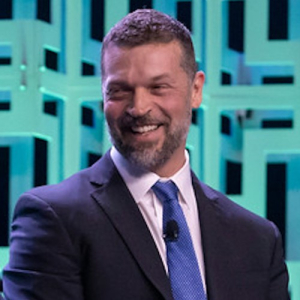 Over the past 20+ years, Chris has acquired extensive experience in end-to-end planning and execution of robust, large-scale security, privacy, compliance, and risk management systems/solutions in Fortune 500 and 1000 environments, supported by strong customer service and technical issue resolution. He excels in designing and optimizing cutting-edge enterprise security systems and data center architectures.
Accomplishments:
★ Developed a global security program at AmTrust and built a global security team focused on the implementation of the security strategy while cultivating relationships with FS-ISAC, NEOCC, and others to support the threat intelligence program.
★ Oversaw the sales support function, improved structured contracts, optimized service offerings, and delivered client engagement support at TrustedSec while providing engagement activity support for Fortune 500 clients.
★ Created a Charter and a three-year Global IT Strategy, including policy and program management/development at Lincoln Electric while transforming the security office from reactive to proactive, providing greater organizational visibility into threats and risk.
★ Architected and administered a $3M Disaster Recovery Re-Architecture to reduce RPO/RTO at Lincoln Electric while redesigning the data center leveraging data center standards to decrease power and cooling needs.
★ Built an IT Security maturity model to examine strengths and weaknesses based on ISO 27002 control areas at Lincoln Electric while establishing an improvement roadmap for IT security improvements and investment.
At this present time, he is excited to share his expertise as an award-winning cross-functional leader with a track record of managing budgets of up to $5M and teams of up to 25 direct reports in crafting and delivering tailored, transformational client solutions (with a focus on educating and upskilling technical teams).
Professional Development Session Presented by:

Event Details/Registration
LOCATION
Sibling Revelry Brewery
29305 Clemens Rd.
Westlake, OH 44145
DATE / TIME: Tuesday, January 16, 2024
4:00 – 4:30PM Registration and Networking
4:30 – 5:30PM Keynote Address
5:30 – 6:00PM Food and Drink Break
6:00 – 7:00PM Professional Development Session
7:00 – 7:30PM Networking Reception
(schedule subject to change)
PARKING
Parking is available in the Sibling Revelry Brewery parking lot, as well as adjacent lots
REGISTRATION
Pre-registration is requested prior to noon on 1/10/2024
Walk-in reservations will be accepted on a space-available basis only.
No charge for FEI Members with pre-paid chapter dues
No charge for Strategic Partners
$50/per person for non-members
https://www.feineo.org/wp-content/uploads/logo-formatted2.png
0
0
FEI NEO
https://www.feineo.org/wp-content/uploads/logo-formatted2.png
FEI NEO
2023-11-20 13:15:06
2023-11-20 13:15:58
January 16, 2024: Chapter Meeting